Do TV trends reflect property trends?
Published on 08 Jul, 2013
Media Contact: Via 0413 013 225
For Immediate Release
Do Aussie TV trends reflect property trends in major markets like Sydney? ...
CQUniversity Property academic Dr Garrick Small has reviewed data on the screening years for 17 major TV programs focused on real estate, property sales or renovations.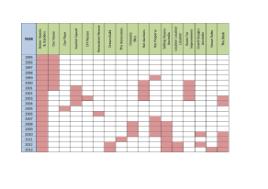 LINK for a larger image of this Property TV table
Click here to View/Download full-sized Image
From 1999-2005 there was a surge in auction-focused programs, including Auction Squad, Hot Property and Hot Auctions.
Then followed a lull for a few years before real estate TV started to surge back around 2008, with programs including Domestic Blitz, Hot Property and Selling Houses Australia.
The past few years seen a renaissance for property TV with the stalwart Better Homes and Gardens joined by Dream Build, The Renovators, Selling Houses Australia, Location, Location, Location, Grand Designs Australia, House Rules and The Block.
"Rising interest in property in the early 2000s falling off around 2005 reflected a hot market and optimism," Dr Small says.
"There was more stay at home interest from 2007 with renovations rather than buy and sell, reflecting the more sombre and restrained community post-GFC.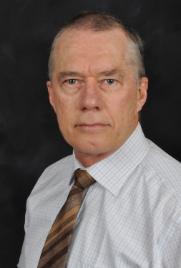 Dr Garrick Small
Click here to View/Download full-sized Image
"Perhaps there's also a little jittery interest trying to talk up the market in recent years. The causality could be tricky here as my belief is that there is no fundamental upside left in most market (new/expanding mining towns and targets for military/government investment excepted) and the little growth that has been kicking about is more hope than reality."
CQUniversity is setting up face-to-face tutorial support for property students who have access to its Sydney CBD Campus.
ENDS