CQUni draws upon Adelaide research talent to drive mining engagement
Published on 14 Sep, 2011
Media Contact: Chris Veraa: 0419 392 303, OR Marc Barnbaum: 0409 196 039,
For Immediate Release
Shiftwork may be a cornerstone of Central Queensland's resource boom, but industry has long grappled with questions about its effect on miners' productivity, fatigue and alertness levels.
Now, with its newest senior research appointment, CQUniversity is attempting to tackle this regionally relevant concern from an unlikely setting - Adelaide, South Australia.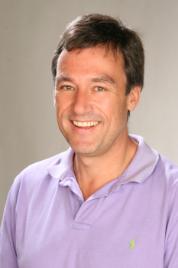 Professor Drew Dawson
Click here to View/Download full-sized Image
"We are delighted to announce the appointment of renowned human factors and safety researcher Professor Drew Dawson as the University's inaugural Engaged Research Chair," CQUniversity Vice-Chancellor & President Professor Scott Bowman said.
"Professor Dawson - the first in a series of Engaged Research Chairs for CQUniversity - will head up our new Human Factors and Safety Research Centre. He and his extensive research team will join CQUniversity this month.
"Professor Dawson and his team will continue to operate from Adelaide, albeit in brand new premises close to the CBD, with access to a state-of-the-art sleep laboratory and cognitive performance facility.
"However, with the 'power of place' offered by CQUniversity, Professor Dawson and his team will now be able to more effectively apply their cutting edge research to tackling hot-button issues right here in the Central Queensland region.
"With a physical presence in South Australia and a strategic link to Queensland's mining heartland, this appointment really is a win-win for academia and industry in both states.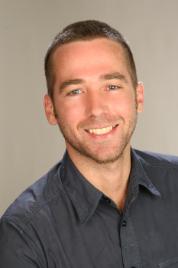 Associate Professor Greg Roache
Click here to View/Download full-sized Image
"Professor Dawson's appointment is not simply about expanding CQUniversity's geographic footprint - it really is about CQUniversity leveraging the best research talent in the nation, to address issues that have a direct impact on the communities we serve."
The newly named Human Factors and Safety Research Centre is considered a world leader in the field of sleep research, with expertise in the areas of human sleep, biological rhythms, sleep disorders, workplace fatigue and risk management.
While Professor Dawson and his team have a broad focus - including extensive research across the aviation, rail and health industries - the benefits of more widely applying this research to the booming resource sector are clear.
"I am incredibly excited about my appointment as CQUniversity's inaugural Engaged Research Chair and the opportunities it will bring to all parties involved," Professor Dawson said.
"CQUniversity aims to be Australia's most engaged university by 2020 and these Engaged Research Chair roles - with their focus on industry and community engagement, thinking outside the square and having an entrepreneurial spirit - represent a great step forward towards achieving that aim.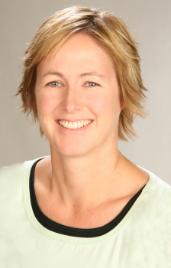 Associate Professor Sally Ferguson
Click here to View/Download full-sized Image
"The research intensity of these roles is an obvious attraction, but I'm most excited about the practical application of the Centre's research in addressing 'real world' issues in Central Queensland and beyond. It really will bring about a stepped change in the University's research agenda."
Other leading researchers within the Human Factors and Safety Research Centre include Associate Professor Sally Ferguson and Associate Professor Greg Roach.
CQUniversity has now embarked on a national and international campaign to recruit up to 10 Engaged Research Chairs across a number of disciplines.
ENDS