Horse owners and scientists link grass roots with research
Published on 30 Oct, 2012
Media Contact: 0413 616 650 or 08 8378 4512 or
For Immediate Release
The forthcoming Australian Horse Keeping Conference will enable horse owners and scientists to exchange knowledge about sustainable horse keeping practices, from the researcher down and from the grass roots up.
That's according to CQUniversity Research Fellow Dr Kirrilly Thompson*, who is a co-convenor and presenter for the event scheduled for November 12-13 in Melbourne.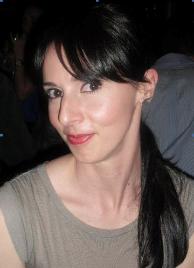 Dr Kirrilly Thompson
Click here to View/Download full-sized Image
"Horse owners talk about weeds, dust, mud and emerging diseases, yet scientists and natural resource managers talk about water quality, biodiversity and climate impacts. We are all talking about the same thing," Dr Thompson says.
This event will feature a range of expert speakers and would suit horse owners, horse property managers, NRM and Local Government officers. educators, lecturers, coaches, equine and racing students, and LandCare leaders involved with typical peri-urban small horse keeping properties or commercial horse keeping enterprises.
LINK HERE for details.
Dr Thompson is based at CQUniversity's Appleton Institute in Adelaide. She's an advisory board member for the Australian Horse Industry Research & Development Trust Fund and a management committee member for the Horse Federation of South Australia. She's a member of the Human-Animal Research Group, South Australia (HARG), the Equine Research Network (EqRN), and the Australian Animal Studies Group.
ENDS