Parents can get that Valentine's Day feeling all year round - no kidding!
Published on 07 Feb, 2013
Media Contact: For interviews contact Sarah via 0414 700 953 or
For Immediate Release
Good sleep is like good sex. It's only a problem when you don't get it!
That's according to sleep researcher and author Dr Sarah Blunden who says that spontaneous sex does not have to be a thing of the past when couples have babies.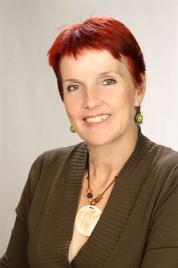 Dr Sarah Blunden
Click here to View/Download full-sized Image
Dr Blunden says a couple's sex life can be affected when a young toddler comes into the bedroom at random.
"How many couples resort to obligatory co-sleeping, at the expense of couple time, in order to get some sleep, because their toddler will not sleep alone?" she asks.
"How many couples are split up at night because their toddler is taking the place of one parent? How much bed hopping goes on at night and how does this impact on spontaneous sex?"
Dr Blunden says her experience as a clinical sleep psychologist and Head of Paediatric Sleep Research at CQUniversity's Appleton Institute in Adelaide shows that sleep problems can be fixed.
"Spontaneous sex may not have to be a thing of the past!" she says.
Dr Blunden is the co-author (with Angie Willcocks) of The Sensible Sleep Solution: a guide to your baby's sleep in the first year. She also operates her own Paediatric Sleep Clinic in Adelaide.
ENDS