Mackay music lovers can look forward to free concert series
Published on 20 Feb, 2012
Media Contact:
For Immediate Release
'Judith, Stuart and Friends' is a free concert series held at the Central Queensland Conservatorium of Music Theatre on the Mackay Campus of CQUniversity, and opens a year of exciting music and theatrical events.
Featuring CQUniversity senior lecturer Judith Brown playing the exquisite Stuart and Sons concert grand piano, these concerts continue to delight audiences of all ages.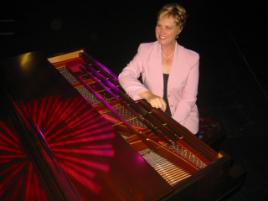 Judith Brown with the Stuart and Sons grand
Click here to View/Download full-sized Image
The first concert for 2012 will be held at 6pm on Wednesday March 7 and will feature guest appearances from CQUniversity lecturer Kim Kirkman, as well as community musicians.
The concerts are always linked to a musical theme, with the first concert looking at the role of folk music in the works of the great classical masters up to the music of today.
Judith always brings humour to these events, recounting interesting anecdotes about the music and bringing visual elements to the performances too, making these concerts suitable for families and music lovers of all ages.
'Judith, Stuart and Friends' is free and there is no need to book.
If you would like further information about this event and other events at the Central Queensland Conservatorium of Music in 2012, please phone 4940 7800.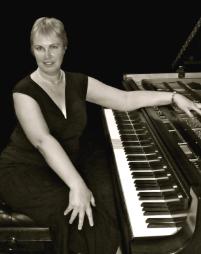 LINK for a larger image
Click here to View/Download full-sized Image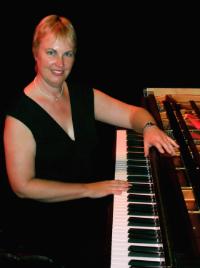 LINK for a larger image
Click here to View/Download full-sized Image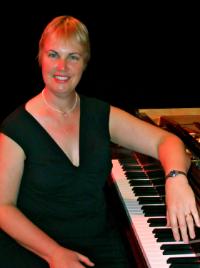 LINK for a larger image
Click here to View/Download full-sized Image
ENDS