Noosa tourism is of the highest degree
Published on 21 Jun, 2012
Media Contact:
Embargoed Until:
CQUniversity Australia has given those looking to advance their career in the tourism industry a significant boost on the Sunshine Coast.
Senior Lecturer in Tourism Steve Noakes will be joining Dr Scott Richardson, Head of Program for Tourism at the Noosa campus from June to deliver a world class study experience for tourism industry hopefuls...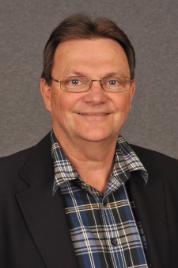 Senior Lecturer in Tourism Steve Noakes
Click here to View/Download full-sized ImageBoth Dr Richardson and Noakes are members of the United Nations World Tourism Organization (UNWTO) Global Panel of Tourism Experts that advises the world's largest intergovernmental agency for tourism on trends and marketing strategies.
'We have a strong commitment to internationalise our tourism curriculum' said Noakes.
'We will be engaging with global initiatives dedicated to promoting sustainable tourism practices, research and education around the world".
Noakes is an industry professional with over 30 years experience in tourism businesses, academia, industry associations and non-governmental organisations involved in tourism planning and policy.
He has been a leading international advocate of sustainable tourism approaches throughout Asia Pacific, consulting to numerous international organisations such as the World Bank, International Labour Organisation, United Nations World Tourism Organisation and the Asian Development Bank.
He currently serves on the Board of the Washington DC-based not-for-profit Global Sustainable Tourism Council - the international body for promoting the increased knowledge, understanding and adoption of sustainable tourism practices.
Dr Richardson said there were exciting opportunities available for CQUniversity's Tourism graduates in Noosa, across the Sunshine Coast, as well as domestically and internationally.
"Our new tourism degrees will enable CQUniversity to work even closer with local initiatives such as the Noosa Biosphere Reserve and the local industry" he said.
CQUniversity is offering a dedicated Bachelor of Tourism degree from it's Noosa campus for the first time in 2012.
ENDS