Men more likely to cut loose and gamble if they lack control at work
Published on 14 Feb, 2013
Media Contact: For interview contact Matthew Rockloff via or 0438 377 625 or arrange to visit Dr En Li in Rockhampton via
For Immediate Release
Men are more likely to cut loose and gamble if they lack control at work.
That's according to a team based at CQUniversity's Experimental Gambling Laboratory.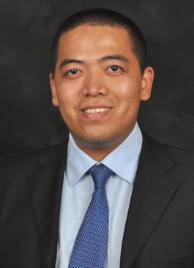 Dr En Li
Click here to View/Download full-sized Image
Rockhampton-based researcher Dr En Li says the team explored the idea that men who lacked work autonomy would display higher levels of involvement in gambling.
A phone survey of gamblers across the CQ region showed a link between low autonomy and higher gambling among men.
"Male gamblers who lack freedom at work may reclaim some freedom in leisure by gambling," Dr Li says.
"The survey indicates males low in work autonomy would be more susceptible to gambling problems than females low in work autonomy, or males high in work autonomy."
Other researchers involved in the survey include Associate Professor Matthew Rockloff, Dr Phillip Donaldson and Dr Matthew Browne, all based at CQUniversity Bundaberg.
ENDS