School funding review fails to deliver, while simpler pathway ignored
Published on 06 Mar, 2012
Media Contact: You can contact Kevin Gould via 0411 016 861
For Immediate Release
After much fanfare, the final report of the panel appointed by the Australian Government to review school funding is, overall, a disappointment. On the positive side, the process of generating the report has fostered much discussion, clarification and increased awareness of the financing of schooling in Australia.
That's according to a specialist in the economics of education, Kevin Gould* of CQUniversity, who notes that a potentially simpler pathway has been ignored.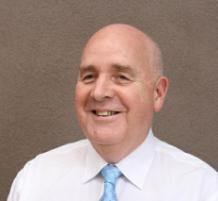 Kevin Gould - following the school funding debate
Click here to View/Download full-sized Image
"One wonders whether it would have been simpler, quicker and cheaper to meet with State governments at the outset to align their government school funding models and then apply the resultant agreed national standard to non-government schools and sectors with adjustments for private income capacity, Mr Gould notes.
He says the report ties future school recurrent funding to desired student performance levels through a recommended funding model.
"The highlighting of the principle of subsidiarity (local level control) is welcomed for it is undesirable and inefficient for the Federal Government to micro-manage schools around Australia. Unfortunately, however, the Report is deficient is a number of key areas."
Mr Gould says the rationale justifying government involvement in the funding of schools is not fully developed, the panel's task has not been completed, there's insufficient transparency for the report's calculations to be checked, and the report focus is fiscal rather than on real resources (especially teachers).
"Another failing is the logic of the methodology which is flawed because it assumes a connection between extra dollar income and improved educational outcomes.
"It's also flawed because the connection between different levels of spending on non-teaching items and different performances is not established. Further, where is the comparison of resources and income between the chosen reference group of acceptable performers and the group of lowest performers, by sector?"
Mr Gould says a major (perhaps the major) omission in the recommended funding model is the ignoring of senior secondary schooling - years 11 and 12 - and school completion (drop-out) rates.
"The Report does not address nor resolve each state government's conflict of interest, being both a provider of schools and a regulator of schools, with Department bureaucrats able to move between the two roles.
"Why not extend the application of the principle of subsidiarity to the State level as well? State governments and their departments attend to all citizens as equal members of society. Their priority is coordination above provision and management of schools. Would government schools perform better if they were managed by regional bodies comprising principal representatives and charged with improving educational outcomes?"
Mr Gould says it is not clear what the position of the panel is regarding schools with income much higher than the recommended standard.
"One compromise is for the minimum grant (approximately, $2000 per student) to be given to high SES schools on the condition that it all goes to scholarships for the disadvantaged."
[* Kevin Gould is currently lecturing in Economics at CQUniversity Melbourne Campus. He has been involved with all school sectors, including the design and application of a funding model for Catholic secondary schools in Victoria, membership of the consulting team advising education ministers about the policy implications of changing enrolment patterns for government schools in Australia, and foundation principal of an independent senior secondary school in Melbourne and Sydney.]
ENDS