VC welcomes role of new 'Study Queensland' peak body
Published on 17 Nov, 2011
Media Contact: State Govt media contact 3224 5982
For Immediate Release
Queensland has plenty to gain by boosting cooperation among providers, as international students may wish to experience 'lifestyle' study locations along the coast as well as city and rural campuses, while moving seamlessly between vocational and tertiary programs.
That's according to CQUniversity Vice-Chancellor Professor Scott Bowman, who has accepted an invitation to join the new Study Queensland Industry Council.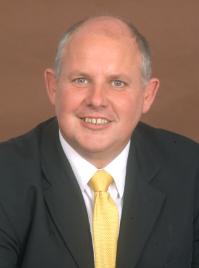 Professor Scott Bowman - looking forward to Study Queensland role
Click here to View/Download full-sized Image
"We can really appeal by presenting a cooperative and holistic face for Queensland when we market overseas," Professor Bowman says.
"I'm looking forward to contributing CQUniversity's perspective as a leader in establishing international campuses and as the first Queensland institution to move towards dual sector offerings."
Deputy Premier and Treasurer Andrew Fraser this week launched the new industry-led peak body that will represent Queensland's international education and training sector on the world stage.
Mr Fraser said the Study Queensland Industry Council would help forge new, strategic partnerships with Queensland's international education and training providers.
"This will allow us to expand Queensland's reputation as a world-class base for education and training services," Mr Fraser said.
"Already, education services are Queensland's third largest export industry, generating over $2.8 billion in export revenue in 2009-10 and providing jobs for around 17,000 Queenslanders.
"This is an exciting time for this industry. As the urbanisation of Asia continues at pace, Queensland is perfectly placed to fulfil the educational needs of some of the fastest growing economies in the world.
"It means a brighter future for our education and training sector and more smart jobs for the smart state."
Mr Fraser said Professor Bill Lovegrove, the Vice-Chancellor and President of the University of Southern Queensland in Toowoomba, will chair the Council.
Professor Lovegrove chaired his first meeting of the new Council on Wednesday.
"He will be leading a highly professional, well-regarded group of industry leaders that will be charged with finding new ways to promote our brand and expand into international markets."
As well as Professor Lovegrove and Professor Scott Bowman, the board includes:
Kay Ganley, the CEO of Charlton Brown
David Robertson, Executive Director of Independent Schools Queensland
Dr Anna Ciccarelli, Deputy Vice Chancellor, International, at the University of Queensland
Dr Mella Beaumont, International education consultant based in Cairns.
In addition, three representatives from Queensland government departments will join the board, from the Department of Education and Training (representing government schools and TAFE colleges), the Department of Premier and Cabinet, and the Department of Employment, Economic Development and Innovation.
ENDS