Finkelstein Report a 'significant milestone' in media debate
Published on 13 Mar, 2012
Media Contact:
Embargoed Until:
The Finkelstein Media Inquiry Report represents a significant milestone in media debate in this country, coming as it does at a critical time for both the industry and the media profession.
That's according to CQUniversity's Professor Denis Cryle who says that, far from being the 'squib' it was anticipated to become, the recently released report has taken on board the broad concerns of the Convergence Review in its attempt to bring existing regulators under the banner of a single entity, to be named the News Media Council.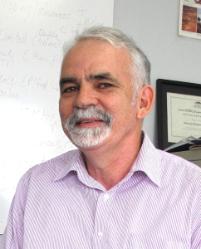 Professor Denis Cryle
Click here to View/Download full-sized Image
"It finally says what many in the industry and in public have been thinking; that the Australian Press Council has not been effective in monitoring journalistic standards," Professor Cryle says.
"While referring to the situation overseas, it does not rest its case for statutory regulation on the British News of World scandals; rather it documents local issues and demonstrates a sound up-to-date grasp of current economic realities.
"Its current 'bad press' in the national media is largely undeserved and uninformed, but its influence will endure, with the capacity to inform an anticipated report by the Productivity Commission."
Professor Cryle says that, while academic in tone and in the depth of its scholarship, the Finkelstein Report has also benefitted from the assistance of an experienced journalist, Professor Matthew Ricketson.
"Consequently, it is not so much about censuring as preserving good journalism, notably the investigative journalism which flourished in Australia from the 1980s and is now at risk of decline from cut-backs and loss of advertising revenue to internet competitors.
"Nor has it shied away from the loss of local information and news services in regional Australia, proposing subsidies for the small but active community radio sector, while acknowledging the limitations of imposing licence conditions on regional networks.
"Whether the Commonwealth government will provide the funding to support its changes, independent of the industry, or work with industry to improve the situation remains to be seen, but for the moment, it is the media Inquiry report, rather than the critical reportage it has attracted which is setting a new agenda."
ENDS