New labs to deliver genetic gains for Aussie beef herd
Published on 11 Dec, 2012
Media Contact:
For Immediate Release
CQUniversity will have the capacity to conduct cattle embryology including IVF and cloning and related research on site thanks a $250,000 allocation to establish an Embryo Laboratory at the Central Queensland Innovation and Research Precinct (CQIRP), opposite the main Rockhampton Campus.
Funding in excess of $7 million has been used to date in the purchase and fit-out for CQIRP.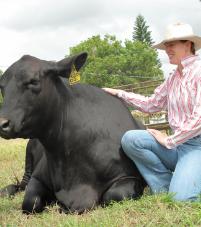 CQUniversity is investing to boost the quality of Australia's beef herd
Click here to View/Download full-sized Image
The laboratory will enable more rapid genetic gain (shorter generation times) in the northern Australian beef herd and improve techniques in embryo storage (vitrification), embryo genotyping and cloning.
Professor Gábor Vajta, a CQUniversity researcher who is leading the way with a technique involving somatic cell nuclear transfer - or 'handmade cloning' - will lead the project.
The laboratory will be used by Prof Vajta and CQUniversity's Institute for Resource Industries and Sustainability team including Associate Professor Andrew Taylor-Robinson, as well as two PhD students from Chinese bioscience centre BGI who will arrive in 2013.
The team will look at new strategies to improve gamete and embryo quality where, instead of protecting cells from vitro damages, the cells will be made stronger than their original form. A timelapse system which is currently being used in human IVF is also on the agenda.
The development and refinement of the cloning methods will be done using a small group of research cattle, housed at the CQIRP animal house facilities, and ideally at the Belmont Research Station.
Vice-Chancellor Professor Scott Bowman said that, once operational, training workshops will be offered to assist reproductive technology groups servicing the beef industry and will enable these groups to apply the techniques developed.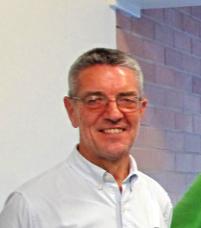 Prof Gábor Vajta
Click here to View/Download full-sized Image
"CQUniversity is looking forward to expanding its scientific research capacity to lead the way in cattle embryology including IVF and cloning," Professor Bowman said.
"The work being conducted within the labs will improve reproductive performance to cattle produced in northern Australia and focus on how the issue of low fertility can be addressed."
CQUniversity is currently applying for further funding from Meat & Livestock Australia for specific project work.
ENDS