Queenslanders open about sexual identity at work
Published on 05 Sep, 2011
Media Contact:
Embargoed Until:
A CQUniversity study has revealed that non-heterosexual Queenslanders are relatively open about their sexuality at work, but some suffer discrimination because of their openness.
The study by Gladstone's Nathan Barrett is part of a CQUniversity Masters project looking at discrimination against Queenslanders who self-identify as gay, lesbian, bisexual, transgender or intersex (GLBTI) in the workplace.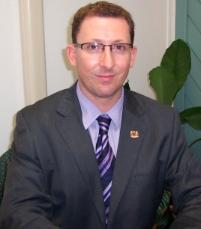 Masters student Nathan Barrett
Click here to View/Download full-sized Image"What I found was that the rate of disclosure of sexual identity to fellow workers was relatively high compared with previous research," Mr Barrett said.
"The study results also suggested that jokes, ridicule and negative remarks were the most common types of discrimination faced by these employees in Queensland; and only 1% reported the events to the Anti-Discrimination Commission of Queensland."
Discrimination was more likely to be reported to a supervisor or union delegate; however evidence suggests that such reports did not reduce the likelihood of being a further victim of discrimination.
"The study shows that training was the most utilised tool used by organisations where discrimination was reported, however this had little effect on repeated discrimination in the workplace.
"However organisations which had clear antidiscrimination policies in place had a positive effect on workplace relationships."
Mr Barrett believes the study's findings support the importance of ensuring that workplace policies and procedures are communicated to all staff to ensure that the workplace is not in breach of legislation.
"While there has been other studies on this topic in Australia and internationally, Queensland has either not been included or relevant data has been unable to be easily identified. Therefore I see this study has an important role to play to determine the prominence of discrimination in the workplace and also to steer future workplace legislation".
ENDS