CQUni has nation's best success rate for ARC Linkage research funding
Published on 03 Jul, 2013
Media Contact:
For Immediate Release
CQUniversity leads the nation with a success rate of 75% for the latest round of ARC Linkage research funding, compared with an average success rate of 39% for all applications considered across Australia.
The funded projects will improve the reading levels of at-risk students, boost the train driver workforce and avoid bush fires caused by electrical sparks.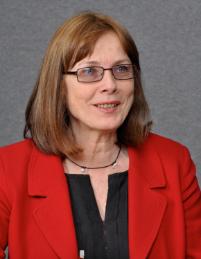 Deputy VC Hilary Winchester welcomes fresh research engagement with industry
Click here to View/Download full-sized Image
"CQUniversity may be undergoing some internal changes but it can also welcome a share in $579,000 of fresh research funding, alongside news that it is the second fastest growing university in Australia," said Professor Hilary Winchester, the Deputy VC for Academic & Research.
"Australian Research Council (ARC) Linkage grants enable academics to collaborate with industry specialists and other innovation end-users. This is an outstanding outcome for CQUniversity with three of our four submissions successful."
Professor Bruce Knight who is affiliated with Mackay Campus and Noosa-based Professor Mike Horsley will share $150,000 to merge theoretical and practical aspects of teaching reading through assimilating research with teachers' pedagogical knowledge and experiences to ensure sustainable, differentiated classroom reading interventions for all P-3 readers, particularly at-risk students. Their grant is shared with the Uni of New England and the Queensland Department of Education and Training.
Adelaide-based Dr Anjum Naweed, Associate Professor Matthew Thomas and Professor Drew Dawson will draw on $234,000 to bring together Australia's leading hi-tech simulator company and Australia's leading rail human factors research team to 'reinvent' rail driver training technologies and techniques for the 21st century.
Rockhampton-based Professor Peter Wolfs will lead a $195,000 grant to improve fault detection in electrical distribution networks to avoid catastrophic bush fires. His grant brings together Western Power as the industry partner and Curtin University researchers.
"All of these are important projects - research engaged with industry on matters of regional and national significance," commented Professor Winchester.
ENDS