Rocky region couples have chance to 're-energize' relationship
Published on 15 Jul, 2011
Media Contact: 07 4923 2542 or or 0400 719 570
For Immediate Release
Keeping relationships healthy and strong involves making space in busy lives, according to Dr Will Reimer from CQUniversity's Psychology Wellness Centre*.
Dr Reimer has identified some interesting relationship trends, commenting that almost a third of Queensland couples who are heading to the altar or local justice of the peace for nuptials have one partner who was born in Australia and one who was born in another country.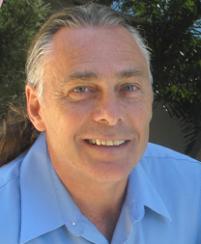 Wellness Centre Director Dr Will Reimer
Click here to View/Download full-sized Image
He says the marriage rate in Queensland is rising and the divorce rate is falling. The age at which couples are getting married is rising as well. The length of time couples are staying married has risen over the past decade.
"For whatever reason these trends are taking place, keeping relationships healthy and strong involves making space in busy lives. Working long hours to pay the bills, taking children to school and sporting events, and then heading to the gym to get in a workout can put a strain on even a committed relationship," Dr Reimer says.
"Spending time together as a couple gets squeezed out and in time it can seem like one is living with a stranger. Sexual intimacy becomes less frequent and arguments and times of withdrawing from the relationship become more frequent."
"There are four components of love that contribute to a healthy relationship. The first, is commitment. Commitment is necessary in order to establish security and trust. The second is emotional connection and intimacy. This is developed through spending time together sharing your thoughts and feelings, hopes and dreams, and sometimes just being together in silence. The third is valuing. This is about how you talk to each other and the things you do for each other that demonstrate to the other person that you value them as a person. The fourth component of love is physical closeness and physical intimacy. Making love is about how you touch each other on the way by, a four second kiss in the morning rather than the obligatory peck on the cheek on the way out the door. Teasing each other with kisses is okay. Bring back the sexual anticipation by making the moments together special, even if those moments are brief.
"The good news is that all four can be done by choice and they feed each other and create a positive relationship spiral.
"You can re-energize your relationship one moment at a time. If you want to know more about how to increase your relationship wellbeing, contact the Psychology Wellness Centre at CQUniversity Rockhampton for a consultation."
Rockhampton region residents now have access to a Psychology Wellness Centre offering help with everything from couples counseling and parenting advice to anger management and therapy for stress, anxiety and depression. A large range of therapy, consultation and assessment services are available at a low cost and the initial assessments are free of charge. The Centre - an intern training and research centre - is the first of its type available in the region and is one of the most technologically advanced in Australia. The Wellness Centre supports CQUniversity's Master of Clinical Psychology program.
Bookings can be made via wellnesscentre@cqu.edu.au or (07) 4923 2233 or via the Centre website www.cqu.edu.au/wellnesscentre .
ENDS