State leases can be excellent option 'if well managed'
Published on 06 May, 2013
Media Contact: For interview contact Dr. Garrick Small m 0413 013 225 or email
For Immediate Release
If well managed, state leases should be an excellent form of public/private partnership: with the public contributing the land and the private utilising it productively.
That's according to Associate Professor Garrick Small from CQUniversity's Property program who says that infrastructure and social investment tends to improve the rental value of land. He was commenting in the wake of resource industry interest in leasing and operating the Port of Gladstone (following State Government consideration of the Costello report canvassing leasing of ports).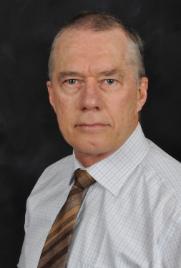 Assoc Prof Garrick Small
Click here to View/Download full-sized Image
"So if the state builds infrastructure, then in a leasehold environment, it gets the benefits of higher rents (to pay for them)," Assoc Prof Small says.
"This is an extremely efficient mechanism that fosters economic development and keeps private investment needs lower because the land (a major capital item) can be kept off private balance sheets thereby reducing capital (and debt) requirements. Selling of state land makes any chance of this mechanism ever working impossible.
"Overall the question hinges on the theoretical problems of abandoning useful state assets against the reality of governments granting crazy discounts to its tenants (and then crying poor)."
Assoc Prof Small says that selling rather than leasing is a politically attractive move, regardless of party alignment because it frees up funds in the present at the expense of future generations.
"However, the state selling off its property assets means selling off: (1) a potential perpetual income stream, (2) a sound level of control for future land use.
"State leasehold rents have been notoriously badly negotiated with rents falling well below market. This is often the result of political pressures (people are effectively voting in their landlords and folks either side of the political fence like cheap rents and will vote to get them).
"In NSW a few years back they discovered that much of their minor pastoral leaseholds (small bits of land leased to landowners, often unformed roads) had rents about 4% of market. The rent did not even cover the cost of collection. The government decided to quietly offer to sell the lands to the tenants for 4% of market prices or if it was not taken up then the rents would be jacked back up to market.
"In the ACT Canberra in the 1970s ground rents raised less per block than other freehold states earned per block from local government rates (even though the land was leased from the government and valuable)."
Dr Small says that liquidating leases like the above might make sense, but represents a betrayal of the government to charge market rents for their actual (legal) interest. The responsible strategy would be to gently return rents to market.
He commented on the example of the Wik case where the 'real dynamic' was not the possibility of the existence of customary rights persisting through leasehold, but that tenants were scared that rents would be brought to market by Indigenous owners and they had structured their property investments on the basis that the government would never do that.
ENDS