$1 bets offer 'a slower way to bleed to death', says gambling researcher
Published on 20 Jan, 2012
Media Contact: Matthew Rockloff via 0438 377 625 or or 07 4150 7138.
For Immediate Release
Introduction of $1 bets would be a positive way to combat problem gambling, but in some cases may only be the difference between 'bleeding to death' slowly or quickly. The end result is the same.
That's according to gambling researcher Associate Professor Matthew Rockloff of CQUniversity, who says he's in favour of $1 bets, but that mandatory pre-commitment would be more effective for combating problem gambling.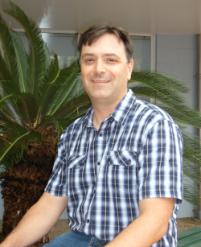 Assoc Prof Matthew Rockloff
Click here to View/Download full-sized Image
"You can get just as drunk on beer as you can on hard liquor. Similarly, the $1 bet just slows down the process of losing money for gamblers, but still produces intolerable losses over time", Dr Rockloff says.
"The benefit of pre-commitment is for those who are on the cusp of losing control of their gambling, and preventing them from developing more serious problems. Getting control is the key."
Assoc Prof Rockloff says he does not want to throw cold water on $1 bets, because they would be useful, however research evidence suggests that pre-commitment is the better option for reducing gambling problems in the community.
"Unsurprisingly, the clubs lobby hates both options, but pre-commitment has better long-term potential to put the industry on a sustainable path to unimpeded growth" he says.
ENDS