Obama follows Oprah, Clinton and Hoges in boosting Australia's tourism profile in America
Published on 17 Nov, 2011
Media Contact: Steve Noakes via Mobile 0418774295 or
For Immediate Release
President Obama's current visit to Australia is another positive factor for Australia's tourism industry, following high-profile visits by Oprah and Bill Clinton, and the memorable 'Shrimp on the Barbie' campaign by Paul 'Hoges' Hogan.
That's according to CQUniversity Tourism senior lecturer Steve Noakes, who had first-hand experience of Bill Clinton's visit to Port Douglas in 1996.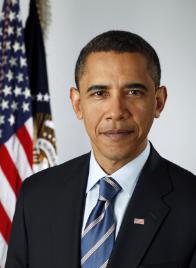 Click here to View/Download full-sized Image
"Such a Presidential visit gives the local communities an enormous sense of pride and honour as well as the global publicity," Mr Noakes says.
"Obama's visit gives global media a reason to mention Australia, creating awareness of Australia as a brand and destination.
"If his trip goes off without incident, this strengthens Australia's global reputation as a safe place to visit.
"From a Port Douglas viewpoint back in the 1990s, helping to present the destination brand as was desired by the local industry - i.e. as upscale, exclusive, for rich and famous visitors, did no harm to the destination brand, but rather enhanced it."
Mr Noakes says the Obama visit has produced immediate direct, measurable benefits from the accommodation, meals, fuel and other expenditure on behalf of the 500 people, including 200 Secret Service agents, who are accompanying the President to Australia.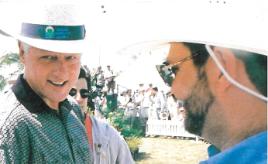 Steve Noakes with then President Clinton at Port Douglas in 1996
Click here to View/Download full-sized Image
"Unfortunately, the US market that watches Oprah obviously were not disposed to find some dollars and buy a trip to Australia. It did not have the impact of the 1980's Paul Hogan 'Shrimp on the Barbie' campaign but it all helps put brand Australia into the minds of potential future visitors.
"Also, the Oprah show gets broadcast (repeatedly) in a large number of countries, so it helps keep the brand in the marketplace - but I suspect it's not very targeted."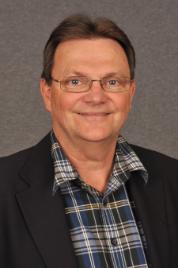 Steve Noakes today
Click here to View/Download full-sized Image
ENDS