Performer Phoebe leaves sugar city, ends up in 'Sugar Town'
Published on 13 Dec, 2012
Media Contact: mobile 0403 291 134 or
For Immediate Release
Phoebe Thompson-Star's major roles as a Music Theatre student based among canefields in the sugar city of Mackay included Helene in Sweet Charity...
Continuing the suite of roles, she also played a 'Kit Kat Klub' girl in Cabaret and now as a recent graduate she's been cast in the ensemble for a new musical called Sugar Town.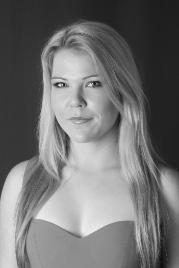 Recent graduate Phoebe Thompson-Star
Click here to View/Download full-sized Image
Sugar Town is described as a detective, film-noir comic-book story with a modern, 'Quentin Tarantino' narrative. The show follows Bruce, an undercover detective, who is unwillingly investigating a brutal murder on the film-set of a successful porn franchise.
Phoebe says the new musical is being workshopped by StageArtXposed (a showcase of new and up-and-coming works).
"As this is a brand new musical it is being workshopped and brought to life as we go through each rehearsal," she says.
"It's a very exciting process to be a part of. We will be doing two shows in February where the whole of the first act will be performed, as well as a few of the musical numbers from the second act. From there, who knows what could come next for the show and all its cast and crew."
Phoebe says that after completing her Music Theatre program at the Central Queensland Conservatorium of Music, based at CQUniversity Mackay, she spent three weeks touring 'Choices' (a theatre show with a safe-partying message) around Queensland schools. 'Choices' is directed, choreographed and performed by CQCM students.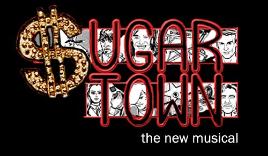 Click here to View/Download full-sized Image
"I then relocated to Melbourne, to immerse myself in all the arts and culture the city has to offer and have greater access to performance opportunities and auditions.
"I've been auditioning for anything and everything since being here; from cruiseships and casting agencies to theatre restraunts and educational theatre programs. The experience of auditioning is invaluable and you just never know who might be there to notice you even if you are not right for that particular role."
Phoebe says she has successfully auditioned and accepted representation with Derrick Talent Management; "a casting agent who not only wants to promote me to musical theatre but also venture into film and television".
Originally from Port Macquarie on the mid north coast of NSW, Phoebe moved to Mackay for three years to complete her Music Theatre degree, which also included roles in student productions of Dirty Rotten Scoundrels, Anything Goes, How to Succeed in Business Without Really Trying, and Chess.
"Whilst I gained an absolute wealth of knowledge from being a part of these productions and being directed by esteemed industry professionals, my fondest memories of the Con would have to be the amazing people who become like a second family to you; not only my fellow students, but tutors and the wonderful Con friends, all of whom's support, guidance and friendship enriches the experience that much more.
"My tutors Garrick, Judith, Kim and Ian not only guided and inspired me during my time at the Con but helped me develop and discover myself not only as a performer but as a person as well. It is their dedication to their students, support, friendship and the opportunities they go out of their way to provide their students that makes the Con such a unique and wonderful place to study.
"As well as this I received a lot of mentoring from the directors we have come to do our shows (persons such as Chloe Dallimore, Peter Cousens, Dale Pengelly and John Wregg) many of whom I have been in contact with since finishing my degree, offering their guidance on the transition into the professional industry."
Phoebe says she would love to venture into dinner theatre and performing for corporate functions.
"I'd also like to get involved with a group, whether it be a cabaret show, singer for say a jazz band etc, and do some work overseas, in 5-star resorts, casinos, on cruiseships. But I'm very much a realist and I know getting involved in the entertainment/theatre industry takes time and hard work; you've got to start at the bottom, gain as much experience, exposure and connections as you can and gradually work your way up."
ENDS