New research compares 'social imprinting' of dingoes, wolves and dogs
Published on 07 Dec, 2012
Media Contact: M: 0412 630 675 or
For Immediate Release
A new seed grant could lead to long-term collaborative research comparing the behaviour of dingoes, wolves and dogs, especially in the area of 'social imprinting'...
The initial study will be the first of its type in the world involving collaboration between Aussie dingo specialists and US wolf researchers.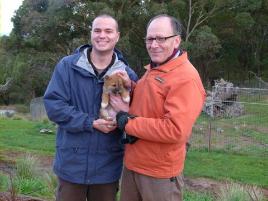 Dr Bradley Smith and University of Florida professor Clive Wynne with a dingo puppy
Click here to View/Download full-sized Image
Protocols established with wolf research will be used to track when dingo pups develop various sensory and motor skills, and how that aligns with their social attachment to humans.
LINK also to Fresh project funding under CQUni Research Development and Incentives Program
Of interest is whether dingo development and socialisation patterns are closer to those of dogs or wolves. Previous studies indicate that wolves have to be socialised very early to form attachment with humans.
Lead researcher Dr Bradley Smith, an animal behaviourist and dingo specialist from CQUniversity, is collaborating with University of Florida professor Clive Wynne, who is director of research at the Wolf Park sanctuary.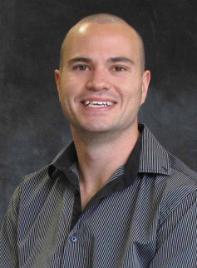 Dr Bradley Smith
Click here to View/Download full-sized Image
The new dingo research will be carried out with the help of a research assistant at the Dingo Discovery and Research Centre, at Toolern Vale, Victoria (in the Macedon Ranges)*.
Dr Smith, who is based at CQUniversity's Appleton Institute for Behavioural Science in Adelaide, says a broader evidence base about dingo behaviour can assist development of management programs for dingoes in situations where conflicts with humans exist.
"If we find dingoes are more wolf-like in their behaviour, then solutions deployed elsewhere in the world against wolves might be effective in the Australian context against dingoes," Dr Smith says.
"The dingo is close to being a 'missing link' in the process of domestication of the dog and thus a highly sought-after research subject for those concerned with domestication."
* Dr Smith will next be visiting the dingo sanctuary on December 28-29. The research with dingo pups will take place between April and August.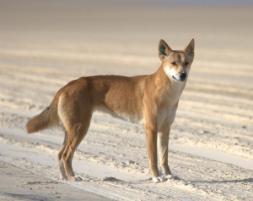 A dingo in the wild
Click here to View/Download full-sized Image
ENDS