Crash-tested Jeep arrives at Uni's new Forensic Exhibit Crash Lab
Published on 29 Nov, 2012
Media Contact: For details contact Assoc. Professor George Rechnitzer 0418 884 174 Email: :
For Immediate Release
A crash-tested Jeep has arrived at the new Forensic Exhibit Crash Lab on CQUniversity Bundaberg, to assist students enrolled in Accident Forensics and Accident Investigations.
This vehicle has been provided by the Australasian New Car Assessment Program (ANCAP)*. The Crash Lab is in the early stages of development.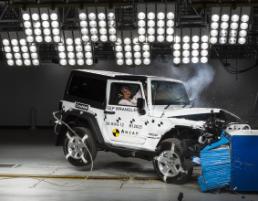 The Jeep pictured during its frontal offset crash test at 64 km/h
Click here to View/Download full-sized Image
The Jeep Wrangler JK Sport (2 door) 3.6L V6 underwent a frontal offset crash test at 64 km/h and was also tested for pedestrian protection as part of its overall safety assessment. It achieved a 4 star ANCAP safety rating. ANCAP recommends vehicles with the maximum 5 star ANCAP safety rating.
CQUniversity offers a Bachelor of Accident Forensics via its Rockhampton and Bundaberg campuses, as well as through distance education. The University also offers a Master of Accident Investigation (Specialisation) by distance education.
The bachelor degree aims to give students the skills to conduct and analyse accident investigations based on knowledge and techniques appropriate to accident forensics in road, rail, air and industrial environments. The Masters program develops advanced level expertise in the investigation and analysis of factors which lead to accidents and the interventions required to prevent their recurrence.
* ANCAP is Australasia's leading independent vehicle safety advocate providing consumers with transparent advice on vehicle safety through its safety rating program. Consumers should check the ANCAP website (http://www.ancap.com.au/) when looking to purchase their next car. The ANCAP website lists the ANCAP safety ratings for more than 415 different models.

LINK for a larger image
Click here to View/Download full-sized Image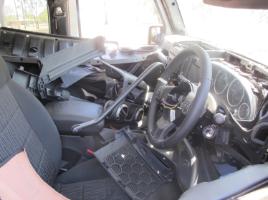 LINK for a larger image
Click here to View/Download full-sized Image
ENDS