Skilled migrants help shoulder the load in boom town
Published on 16 Nov, 2012
Media Contact: Details or interview via Ros Cameron or mobile 0423 926 872
For Immediate Release
The first study of its kind in Australia shows the extent to which skilled migrants are underpinning the success of the mining and resources boom.
Gladstone was chosen as the study focus as it is a microcosm for resource rich regions, with billions of dollars of projects crammed into a relatively small zone.

Members of the research team and Community Advisory Committee L-R Dr Ezaz Ahmed (CQUni), Aswini Sukumaran (CQUni), John Beeson (GMAI), Karen Sweeney (GAPDL), Fei Matheson (GMAI), Kurt Heidecker (GILG), Natalia Muszkat (WIN), Dr Ros Cameron (CQUni), Luis Arroyo (GRC)
Click here to View/Download full-sized Image
With much of the workforce living locally, the Harbour City provides a contrast to some Western Australian regions relying heavily on Fly In Fly Out workers.
Launching the Gladstone Skilled Migration Research Report*, chief investigator Dr Ros Cameron said that, for the first time, 'pieces of the jigsaw' were becoming visible, showing just how crucial skilled migrants are in resource regions. LINK below to tables on:
A scan of overseas trained health services
Non-English Speaking Background (NESB) children enrolled
Top 6 countries for citizenship applications in Gladstone
Top 6 snapshots on the Regional Skilled Migration Scheme
"They are providing more than a third of the health services workforce as well as a vast range of essential workers including chefs, welders and motor mechanics," the CQUniversity researcher says.
"They are also providing entrepreneurial talents to establish new services and attractions for the city.
"It's not just large industries bringing in skilled migrant engineers on 457 and 417 visas, there are small and medium businesses involved as well.
"Attraction, settlement and retention processes are therefore essential. While they are not universally good there are some great community-based initiatives here in Gladstone."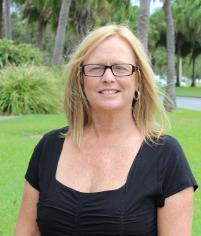 Dr Ros Cameron
Click here to View/Download full-sized Image
Dr Cameron said the Gladstone example showed the importance of solving issues such as spouse isolation and the adequacy of cross-cultural training.
"The key message from the study has been the importance of settlement assistance and integration strategies in retaining skilled migrants and their families," she says.
"Businesses need to tap into existing migrant community organisations and activities and work with these organisations to improve the settlement and integration of skilled workers and their families to the region.
"Strategies to combat racism through cross-cultural training, public celebrations of diversity, building inclusive schools and inclusive workplaces would go a long way towards assisting in retention.
"A lot of work and activity has been undertaken in this space especially by the Gladstone migrant community groups and the Gladstone Regional Council however a lot more could be done with greater involvement from Gladstone industry and businesses."
LINK also to a Slideshow of images from the report launch
* Skilled migrants and their families in regional Australia : a Gladstone case study e-book is available via http://hdl.cqu.edu.au/10018/923857. The research team included Dr Cameron as chief investigator along with her CQUniversity colleagues Trudy Dwyer, Scott Richardson, Ezaz Ahmed and Aswini Sukumaran.
ENDS