The naked truth on skin cancer - intimacy could help save your life
Published on 22 Nov, 2011
Media Contact: To arrange interview contact Cathy via 0431 000 574 or
For Immediate Release
Aussie couples should grab the chance to be intimate on a regular basis. It might just be a life-saving move.
That's according to CQUniversity Health Promotion lecturer and sexuality researcher Cathy O'Mullan who says couples should build a skin check into their love life.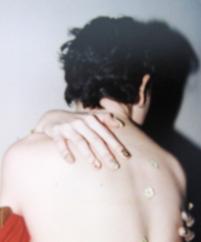 Click here to View/Download full-sized Image
"It's not only fun but the regularity is key to spotting skin changes that could indicate problems with moles, sun-damaged areas or freckles," she says.
"Once a change is noticed, of course your doctor is the next person to consult."
Bundaberg-based Ms O'Mullan was commenting at the start of National Skin Cancer Action Week, which is designed to kick-off a summer of SunSmart behaviour.
ENDS