Centre opening shows CQUni determined to go the distance in Cairns
Published on 23 Oct, 2012
Media Contact:
For Immediate Release
The CQUniversity Cairns Distance Education Centre has been officially opened by Federal Member for Leichhardt Warren Entsch.
Vice-Chancellor Professor Scott Bowman took the opportunity to meet a number of the region's politicians, business leaders, stakeholders, alumni and student ambassadors at the event, while the Cairns High quartet band performed throughout the evening.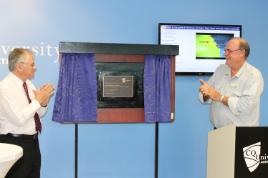 Chancellor Rennie Fritschy applauds as MP Warren Entsch opens the Centre in Cairns
Click here to View/Download full-sized Image
Professor Bowman said it was fantastic that the Centre had received such great support since its Open Day in August.
"The Centre staff have welcomed more than 300 prospective students through the doors since August and have had to increase operating hours to cope with the demand from current and future students in the region," Professor Bowman said.
"Our main goal was to provide support to our distance education students in far north Queensland by giving them the opportunity to interact with other students and staff, access resources and use the Centre as a comfortable learning environment."
Bachelor of Social Work student Bernie Dimla, of White Rock, says the Centre has provided her with much-needed support, admitting she had previously been using the McDonald's wifi network, as well as sneaking in to the James Cook University library in order to get her assessments completed.
Bernie says she was able to finish two assessments in the first two weeks of the Centre opening.
"I've been studying at CQUniversity since late 2011 and when I heard that the Centre was opening I was so happy," she said.
"I'm here nearly every single day; it has been a real blessing to have this facility and I really appreciate it - now I can say that I have a place to study."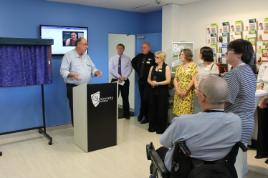 The opening attracted stakeholders and student ambassadors
Click here to View/Download full-sized ImageBernie is now a student ambassador, meaning she helps out in reception and promotes the University to prospective students.
"I chose CQUniversity because it had the distance education option and it really fits in with my lifestyle."
Member for Leichhardt Warren Entsch said the Cairns Distance Education Study Centre had already given distance education students in the region a place to seek support and further their career ambitions.
"The Centre is providing a greater range of options for students who wish to stay in our region rather than being forced to travel long distances to engage in a course of their choice," Mr Entsch says.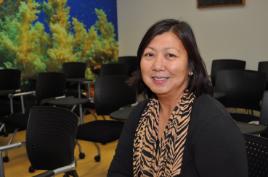 CQUniversity student ambassador Bernie Dimla says the Centre has provided much-needed support
Click here to View/Download full-sized Image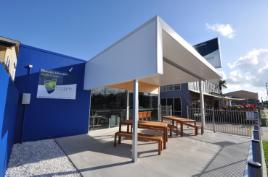 The exterior of the Centre
Click here to View/Download full-sized Image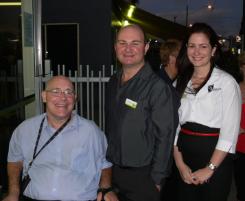 Cr Rob Pyne and CQUniversity's Paul Oliveri and Jodie Savina.
Click here to View/Download full-sized Image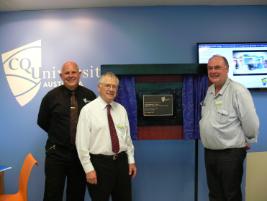 CQUniversity's Vice-Chancellor Professor Scott Bowman, CQUniversity Chancellor Rennie Fritschy and MP Warren Entsch.
Click here to View/Download full-sized Image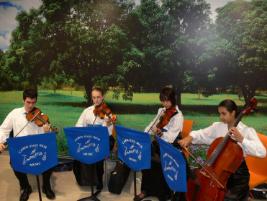 The Cairns State High School quartet performed on the night.
Click here to View/Download full-sized Image
ENDS