Talk focuses on suicide prevention, Sunshine Coast residents welcome
Published on 01 Nov, 2012
Media Contact: Prof McAllister via 0407 280 939
For Immediate Release
A FREE presentation in Noosa will focus on how to empower vulnerable people to imagine a better future, heading off thoughts of suicide...
This presentation titled 'Finding a Way: the Solution Focused Nursing Approach to Suicide Prevention and Intervention' will be held from 6pm-7pm on Wednesday, November 21, at the Noosa Reef Hotel, 19 Noosa Drive, Noosa Heads.
The presenters will be CQUniversity's Professor of Nursing Margaret McAllister and Jill Fisher, the Director of StandBy, a national service for those bereaved by suicide.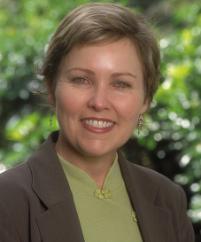 Professor of Nursing Margaret McAllister
Click here to View/Download full-sized Image
This informal, discussion-based presentation has been organised by the Institute for Health and Social Science Research (IHSSR) as part of CQUniversity's Research Unplugged series. RSVPs are via Tanya Burgess at t.burgess@cqu.edu.au or 5440 7033.
Prof McAllister will talk about ways she empowers students of nursing to communicate with vulnerable people in strategically supportive ways so that they can imagine a better future. Using case studies, she will explain her solution-focused nursing approach to coping with suicide.
Ms Fisher will talk about 'stand by response', the national suicide 'postvention' service that was pioneered in the Noosa area and which is now available Australia wide.
ENDS