Stage and screen star joins Bachelor of Theatre team
Published on 29 Mar, 2012
Media Contact: For details or interview please contact Matthew Marshall 0428 249 259 or via
For Immediate Release
Music theatre star and TV veteran Peter Cousens has been appointed as an Adjunct Associate Professor in the School of Creative and Performing Arts, and as an Artistic Ambassador for the Bachelor of Theatre program at CQUniversity.
In his new role at the University, Peter will visit Mackay from time to time to conduct workshops and masterclasses and will be a mentor for our theatre students.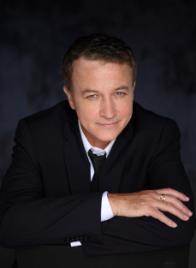 Peter Cousens
Click here to View/Download full-sized Image
LINK HERE for more on Peter Cousens OR LINK to Just a bunch of dirty 'scoundrels' in Mackay
In addition, he will contribute to raising the profile of the CQ Conservatorium of Music and the Bachelor of Theatre program by enhancing significant links with the performing arts industry, the profession and the wider community, with a view to firmly establishing the CQCM as a major player in performing arts education in Australia.
"We are privileged to have Peter as part of our team and I very much look forward to welcoming him and working with him as we build the capacity and capability of the School," says Professor Matthew Marshall, Dean of the School of Creative and Performing Arts.
Peter Cousens said the Mackay-based Bachelor of Theatre program had the advantage of being away from the pressures faced by students attending bigger programs based in capital cities, including the National Institute of Dramatic Art (NIDA) and the Western Australian Performing Arts Academy (WAAPA).
"There's a wonderful nurturing environment in Mackay where creativity can thrive," he said.
"It's a great environment, not only for producing performers with the potential to succeed at a national level, but also people who can deliver what the performing arts is able to bring to schools, community theatre, community choirs and other community projects."
Peter said he was no stranger to working with young people embarking on the start of their performing arts careers, and was looking forward to his latest role with CQUniversity.
The renowned performer has already been associated with CQCM as a director of last year's Mackay production, How to Succeed in Business Without Really Trying.
Recognised among Australia's major music theatre stars, Peter is the only Australian to play The Phantom on London's West End and his four solo albums testify to a superb voice of broad range, colour and musicality. Peter also performs the role of Chris on the International Symphonic Recording of Miss Saigon.
He has starred alongside Russell Crowe in Blood Brothers and with the late Richard Harris in Camelot, and has had an extensive career playing major roles in musicals throughout Australia and New Zealand.
On television he was last seen on McLeod's Daughters and previously had starring roles in Return to Eden, The Sullivans, Carson's Law, The Young Doctors, Son and Daughters, The Timeless Land and Under Capricorn.
LINK also to Just a bunch of dirty 'scoundrels' in Mackay AND Performing Arts calendar worthy of a song and dance

ENDS