Sleep loss adds up across school term, new study checks impact on teens
Published on 05 Nov, 2012
Media Contact: via 0414 700 953 or 08 8378 4513
For Immediate Release
A new study will check the extent to which cumulative sleep loss across a school term affects depression and anxiety in adolescent males.
CQUniversity researcher Dr Sarah Blunden has secured a Beyond Blue* grant, one of only five funded across Australia, to carry out the study.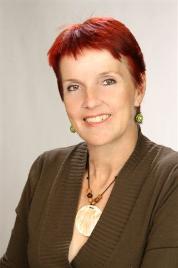 Dr Sarah Blunden
Click here to View/Download full-sized Image
The $84,000 project will be a collaboration with the University of South Australia.
Dr Blunden is Head of Paediatric Sleep Research, based at CQUniversity's Appleton Institute in Adelaide.
"We aim to determine the impact of changes in sleep quantity and quality and cumulative sleep loss on adolescent mental health and well-being over the course of a school term," she says.
Details on the Appleton Institute are available at http://www.cqu.edu.au/appleton with background on the Beyond Blue National Depression Initiative via www.beyondblue.org.au/ .
ENDS