Honeywood speaks at memorial lecture, India in spotlight
Published on 15 Mar, 2012
Media Contact: Sue Robinson 03 86620812
For Immediate Release
Executive Director of the International Education Association of Australia Phil Honeywood will be the guest speaker at the 2012 Dr Martand Joshi Lecture at CQUniversity Melbourne on March 28...
Mr Honeywood, a former Victorian Minister for Tertiary Education and Training and Multicultural Affairs, will present the lecture titled India - Three Waves of Migration to Australia: Lessons Learnt/Pointers to the Future.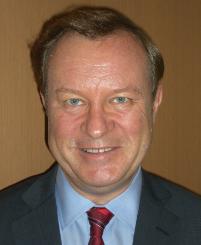 Phil Honeywood
Click here to View/Download full-sized ImageThe annual lecture program has been established to recognise the contribution made by Dr Joshi in promoting international education, intercultural learning and understanding in Australia.
The late Dr Joshi was well regarded for his work in the fields of geochemistry, mineralogy, crystallography and petrology. He was also renowned for his understanding of and associations with numerous cultural, religious, professional and community organisations in his role as Honorary Consul of India in Victoria.
For more details about the lecture contact Sue Robison via s.robinson@mel.cqu.edu.au .
ENDS