Fear of death may stimulate urge to gamble
Published on 05 Apr, 2013
Media Contact: For interview contact Matthew Rockloff via or 0438 377 625
For Immediate Release
Gambling may be stimulated by a fear of death and problem gamblers may be especially susceptible to 'death-related' cues.
That's according to a survey which backs the theory that, as a consequence of 'terror management', thinking about death inspires urges to gamble.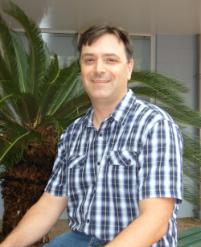 Assoc Prof Matthew Rockloff
Click here to View/Download full-sized Image
CQUniversity researcher Associate Professor Matthew Rockloff says survey respondents with severe gambling problems who were cued to think about their eventual death had significantly greater urges to gamble than those who were not cued.
"Gambling is an 'escape' from self and the uncomfortable recognition of human frailty," Assoc Prof Rockloff says.
"It's an open question whether death cues also intensify actual gambling behaviours such as bet size, betting speed, persistence and money spent."
Assoc Prof Rockloff is Deputy Director of the Institute for Health and Social Science Research at CQUniversity, and a member of the Experimental Gambling Laboratory which has been conducting phone surveys across the Central Queensland region.
Other researchers involved in the survey include Dr Phillip Donaldson and Dr Matthew Browne from Bundaberg Campus and Dr En Li from Rockhampton.



ENDS