Trust never sleeps as customers look for clues in the university market
Published on 22 Feb, 2013
Media Contact: Via Phone: +61 (0)7 4930 9027
For Immediate Release
Universities can no longer rely on corporate image to impress and this is particularly true for institutions which have 'virtual' relationships with students.
In fact, universities should be shifting from being product-led (relying on the product to sell), towards a more customer-led approach, and prospective customers are looking for clues about the organisation's capabilities and service quality before purchasing higher education services.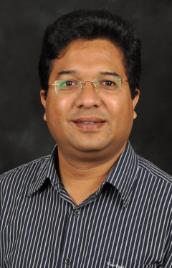 Dr Parves Sultan
Click here to View/Download full-sized Image
That's according to CQUniversity marketing academic Dr Parves Sultan and his colleague Ho Yin Wong from Deakin University who have published their findings on 'service quality in a higher education context' in the Asia Pacific Journal of Marketing and Logistics.
The authors also presented their results - based on focus groups and a sample of 528 university students from various backgrounds - to the Australia and New Zealand Marketing Academy Conference (ANZMAC) in Adelaide.
Dr Sultan said the study shows that students' past experiences may have little or no impact in forming perception of quality.
"Many CQUniversity students maintain an online or virtual contact and have limited opportunity to meet staff or visit campuses," he said.
"Our findings suggest that information received from marketing communication is a more significant factor than past experience in terms of its affect on service quality. Marketing communication information can directly affect perceived service quality in a higher education context.
"Customers look for clues (before purchasing), including, for example, advertisements and word-of-mouth from the physical environment about the organisation's capabilities and quality in terms of provision of services.
"This suggests that the role of providing adequate and reliable information to the students, prior to their enrolment, can have tremendous effects in shaping their perception about service quality of a university."
Universities intending to enhance their image are encouraged to focus both on a formal structure for marketing communication information to show evidence of past performance, and on service quality, seeking consequences of trust, satisfaction and image.
"Overall, the study suggests a three-tiered model that comprises pre-experience, current experience, and post-experience aspects; and establishes the important role of service quality in a higher education context," Dr Sultan says.
"Students' trust positively affects university image in a higher education context. Students develop cumulative effects of trust over the years with their academic and administrative staff and with their institution.
"Trust is a belief and confidence that the service performance and subsequent satisfaction will be identical in future."
Dr Sultan says that student satisfaction has a cumulative effect on institutional image, and that institutional image plays a vital role amongst students when choosing a university.
"Policy makers in the higher education industry can make use of the findings to strengthen their universities' image by reinforcing marketing communications, service quality, and student satisfaction and trust," he says.
"Ignoring the nature and importance of service quality may not be advantageous for universities".
ENDS