Geoff Huegill endorses Uni's bold sporting plans
Published on 04 Jul, 2013
Media Contact:
For Immediate Release
One of Australia's leading athletes is throwing his support behind CQUniversity's plan to deliver more sporting facilities for the Mackay region...
Olympic swimmer Geoff Huegill said the proposed Mackay Regional Sporting precinct, to be developed at the CQUniversity campus in Ooralea, will give up-and-coming athletes the opportunity to grow their sporting potential in their own hometown.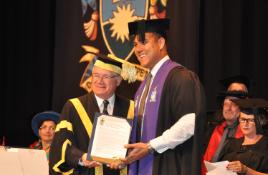 Chancellor Rennie Fritschy confers the honorary Master of Sports Science degree on Geoff Huegill
Click here to View/Download full-sized ImageHuegill, who grew up in Mackay and still has family here, said young sportsmen and women from regional centres are facing the hard decision of leaving family and friends behind to further their sporting careers. Huegill moved to Brisbane at the age of 12 in order to swim for Australia.
The dual Olympic medallist and five times World Champion butterfly swimmer was Mackay today (July 4) for CQUniversity's Graduation Ceremony, where he was conferred with an honorary Master of Sports Science degree for his contribution to the sporting industry.
More than 100 graduating students were treated to an address by the inspirational swimmer, who was also guest speaker for the event.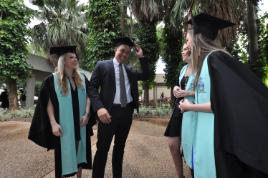 Geoff Huegill chats with fans at the Mackay Graduation ceremony
Click here to View/Download full-sized Image
With endorsement from one of Australia's most respected athletes, plans for the Mackay Regional Sporting Precinct are forging ahead after the facility recently received the tick of approval by the Mackay Regional Council and University Council.
The state-of-the-art precinct will feature an Olympic-size swimming pool, ice skating rink, athletics track and field, gyms, sports bar and chiropractic clinic.
CQUniversity Mackay's Head of Campus and Pro Vice-Chancellor (Community & Engagement) Professor Pierre Viljoen said the precinct would be beneficial for the entire region, as well as tying in closely with the programs offered at CQUniversity.
"This facility will provide much needed facilities for sporting clubs, organisations, schools and the general community, as well as offer strong links with CQUniversity's learning and teaching, research and service delivery," Prof Viljoen said.
"Students who study at CQUniversity will not only be using the precinct for social and cultural activities but also to further their learning and practical skills as we look at the many innovative ways in which we can tie our programs in with the daily operation of this facility."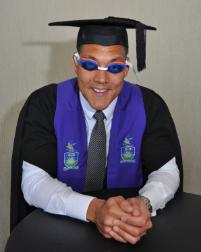 LINK for a larger image
Click here to View/Download full-sized Image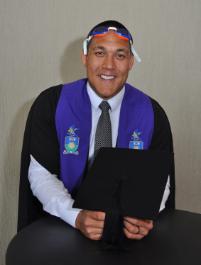 LINK for a larger image
Click here to View/Download full-sized Image
Prof Viljoen said the future of the project is dependent on financial and other support from all levels of government, industry, business and community.
.
.
LINK to 'Olympic Champion Geoff Huegill awarded honorary degree'
LINK to 'Graduate Shae shares love of sport with Skippy'
ENDS