Investment in research starting to pay off for CQUniversity
Published on 06 Dec, 2012
Media Contact: Interviews via Chad Hewitt 0458 306 418 or
For Immediate Release
CQUniversity is pinning its aspirations on being 'research focused' while becoming a leading dual sector university, Australia's leading distance education provider and a truly national university.
It will also be an inclusive university, an engaged university and a university that gives back to the communities it is associated with.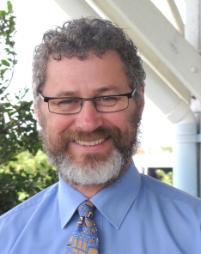 Prof Chad Hewitt
Click here to View/Download full-sized Image
With these goals in mind, CQUniversity has welcomed the latest Excellence in Research for Australia (ERA) ratings announced by the Australian Research Council (ARC).
For more information on ERA and to view the report, visit www.arc.gov.au/era/
According to the ERA 2012 process, CQUniversity has performed at or well above world standard in four areas of research.
Nursing research continues to perform at 'world standard'. In addition, research performance in Applied Mathematics, Agriculture and Land Management, and research allocated to Other Medical and Health Science has been deemed to be ranked at the highest levels of performance - 'well above world standard'.
In breaking news, Vice-Chancellor Professor Scott Bowman has allocated $250,000
to establish an Embryo Laboratory at the
Central Queensland Innovation and Research Precinct opposite Rockhampton Campus
(on top of $6m for the CQIRP purchase and $1m for general fit-out)
Professor Chad Hewitt, the Pro Vice-Chancellor (Research) says investment in research is starting to pay off.
"We can safely say that the research resurgence is underway and that we were able to highlight the areas of excellence that exist in our University. We made improvements across the majority of four-digit coded Fields of Research that we chose to report against.
"We have Drew Dawson and his team at the Appleton Institute for Behavioural Sciences, Brenda Happell's team developing our Mental Health Nursing, involvement in the HEALTH Collaborative Research Network through Sonj Hall's team, the return of Peter Wolfs to the power engineering team, Marnie Campbell developing environmental sciences and Gábor Vajta in biological and agricultural sciences," Prof Hewitt says.
"Our return on investment is showing with millions of dollars worth of grants coming our way for our National Health and Medical Research Council physical activity video project led by Corneel Vandelanotte, our ARC project on natural disaster preparedness with Kirrilly Thompson, our ARC project on split work-rest schedules with Gregory Roach, along with our involvement in the ARC data security project through Matthew Rockloff, and involvement in the ARC initiative for an Aboriginal and Torres Strait Islander researchers' network through Bronwyn Fredericks."
Prof Hewitt says Claire Sellen has an Australian Coal Association Research Program (ACARP) grant to develop a biological monitoring tool to detect the effect of mining on aquatic ecosystems specific to Central Queensland.
He says major Queensland Government grants are helping Colin Cole develop railway heavy haul technology, while Marnie Campbell is working on restoration of seagrass meadows and Jessica Scannell is focused on shark conservation.
LINK HERE to see The Australian newspaper has ranked CQUniversity at 21 - up from 28 in the last ERA.
LINK also:
Drew awake to the importance of 'human society' research
Wolfs packs, returns to power projects at CQUni
Global benefit unfolding thanks to sweet research results
Proving maths really adds up for society
Putting Australia on the map for mental health nursing research
ENDS