Drew awake to the importance of 'human society' research
Published on 04 December, 2012
CQUniversity's Engaged Research Chair Professor Drew Dawson has been driving human factors and safety research from his base at the Appleton Institute for Behavioural Sciences in Adelaide.
Already world-renowned as a sleep specialist, Drew has been passing on his energy and experience to many other researchers throughout the University.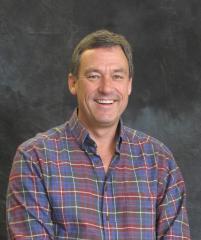 Professor Drew Dawson
He has also been drawing on CQUniversity's 'power of place' within one of Australia's boom mining and resource regions to inform relevant projects.
For example, shiftwork may be a cornerstone of Central Queensland's resource boom, but industry has long grappled with questions about its effect on miners' productivity, fatigue and alertness levels.
Drew is across a range of shiftwork-related projects, including an ARC-funded study investigating splitting of sleep for some shiftwork settings.
While shiftwork schedules are usually structured with one work period and one rest period each day, Drew and his research colleagues are checking whether a split-sleep pattern could be useful for some circumstances.
Their results will inform the development of work schedules for industries and/or situations where it may be appropriate to work more than one shift per day.
If effective, 'split' schedules could be ideal in work settings where shiftworkers are separated from their normal family/social lives (eg fly-in fly-out mine sites) and/or where the need for family/social time is secondary to the task (eg emergency response to floods, etc).
With Drew at the helm, the Appleton Institute combines excellence in research, teaching and community engagement across a range of scientific areas including sleep and biological rhythms, applied psychology, occupational health and safety, human factors, risk management and cultural anthropology. It is developing a state-of-the-art sleep laboratory and cognitive performance facility. CQUniversity offers Psychology Honours, the Graduate Certificate in Fatigue Risk Management and the Graduate Diploma and Masters in Rail Safety Management, along with supervision for research higher degree students doing Masters and PhD projects.