New Brisbane Campus hosts alumni event
Published on 25 November, 2011
CQUniversity Brisbane was happy to open its doors to all alumni and sponsors on November 16.
The event was a great chance for everyone to see where the University is heading and to hear about the exciting new programs in a relaxed and social atmosphere.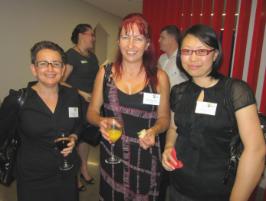 Alumni, staff and sponsors enjoyed meeting for drinks and speeches
Brisbane Campus got the chance to showcase its start-of-the-art facilities in the new Ann Street location, which opened earlier this year. Campus tours were a big hit and the funky fresh fit-out was well received by alumni and sponsors. The feedback from all in attendance was extremely positive.
Formalities for the evening were hosted by Brisbane Campus Director Trent McHenry, with lively speeches from CQUniversity Chancellor Rennie Fritschy and Vice-Chancellor Professor Scott Bowman.
Attendees were given an insight into the strategic direction of the University, the latest developments including new program offerings, and the addition of undergraduate domestic students to the Brisbane Campus from 2012.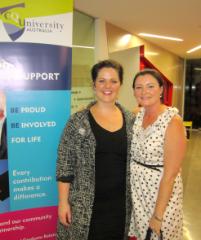 LINK for a larger image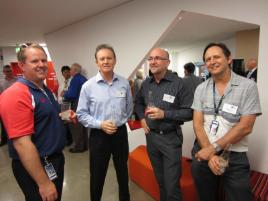 LINK for a larger image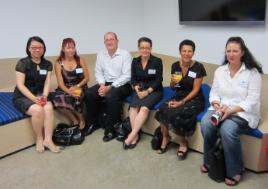 LINK for a larger image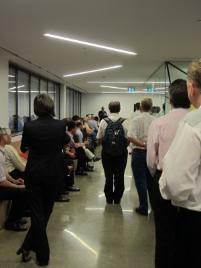 LINK for a larger image