Expert promotes physics to high school students
Published on 17 July, 2013
The Australian Institute of Physics has engaged young people in physics through its free Queensland Youth Lecture Tour 2013, held at CQUniversity Rockhampton and video linked to CQUniversity Mackay.
Aimed at year 10 to 12 students and science teachers (and open to other interested participants), the one-hour lecture was supported with practical demonstrations by Professor Christian Langton.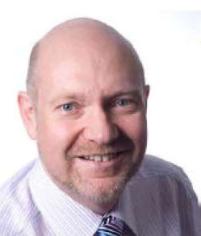 Professor Christian LangtonProfessor Christian Langton (from the Queensland University of Technology) developed the technique of broadband ultrasonic attenuation (BUA) for the assessment of osteoporosis. His presentation described how Quantitative Ultrasound Imaging and Characterisation R&D within Queensland is enhancing medical diagnosis and treatment.
Professor Langton was awarded a DSc in 2007 for his extensive research contributions to the science, technology and clinical utility. He has been awarded a number of Professional Fellowships including Australian Institute of Physics, Australasian College of Physical Scientists and Engineers in Medicine, Institute of Physics, Institute of Physics & Engineering in Medicine, and American Institute for Medical and Biological Engineering, along with being made an Affiliate of the Royal College of Physicians.