Campus adds to compendium of Adult Learners' Month events in Bundaberg
Published on 27 August, 2012
CQUniversity Bundaberg staff are conducting a range of free learning opportunities during Adult Learners' Month in September.
What to look for on a food label is a session that will help 'crack the code' to healthier eating and delve into the mysteries of food labelling.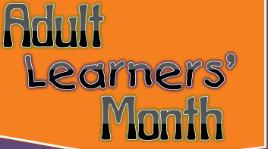 Blogs, tweets, flicks and facebook will be explored in a hands-on session called Looking Forward.
Those with an interest in telling their own story can explore the process of writing a memoir in the session titled Looking Back.
Bookings are essential for those keen to spring into the September events.
For more information phone 4150 7177 or visit
http://bundyregionconnect.qld.gov.au/learning/calendar/2012-09 or
https://www.facebook.com/BundabergRegionLearningCommunity
CQUniversity is an event host and sponsor of Adult Learners' Month.