CQUni engages with Queensland Tourism Industry Council
Published on 23 January, 2013
For the first time, CQUniversity is cooperating as a mentor for QTIC-Y - the Young professionals' mentoring program offered by the State's peak tourism industry organisation, the Queensland Tourism Industry Council (QTIC).
The program was developed by QTIC in response to the need for professional development opportunities and skilling for younger members of the workforce in the tourism industry.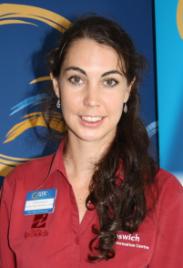 Victoria Nugent is ready for a mentoring program with CQUniversity Tourism academic Steve Noakes It facilitates a professional forum for the sharing of information and experience between senior and newer members of the industry.
Senior Lecturer in Tourism at CQUniversity's Noosa campus, Steve Noakes said the aim of the program is to increase the levels of awareness, education and industry connections for 10 young tourism industry professionals in Queensland.
"As a mentor, we create, support and foster an environment that offers the opportunity for professional development and career advancement for talented young Queensland tourism professionals gained through the experience of others," Mr Noakes said.
In 2008, Steve Noakes was awarded the inaugural Ecotourism Tourism Australia 'Ecotourism Medal' recognising his active engagement in the Australian and international industry - particularly his interest and experience in ecotourism and the broader sustainable tourism development agenda.
The first young professional to undertake the half-year mentoring program with Mr Noakes is Victoria Nugent, the Visitor Information Centre Coordinator with the Ipswich City Council.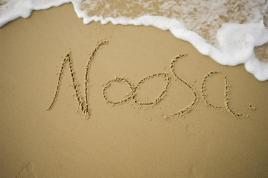 CQUniversity offers its Tourism degree at Noosa as well as via distance educationThe program results in regular monthly meetings where the mentee has the opportunity to learn more about specific career paths and tourism sector knowledge, as well as to receive constructive feedback about personal and professional skills.
"This form of engagement continues CQUni's strong relationships and productive partnerships with a range of professional industry associations across many discipline areas," explained Mr Noakes.
"It sends a message to our current and potential students that we take seriously our strategy to deliver tourism courses at CQUni that have industry relevance and that we can provide career development opportunities for our students.
"It also enables us to promote our tourism courses to industry professionals seeking to further their own formal qualifications in the industry."
CQUniversity's new Bachelor of Tourism degree is offered at the Noosa campus and is also available via distance education.
LINK HERE for Tourism degree details