Hypothetical scenario to discuss serious community issue
Published on 11 May, 2012
The scenario might be hypothetical but the events described are all too real, as Heather Nancarrow, Director of the Queensland Centre for Domestic and Family Violence Research (CDFVR) can attest.
On May 15, Heather will take part in Law Week Hypothetical 2012 as part of an invited panel of experts discussing domestic violence.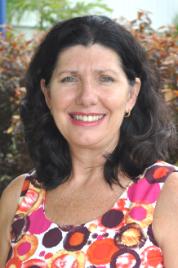 Heather Nancarrow
The Hypothetical is loosely based on the format made popular by Geoffrey Robertson and broadcast on television periodically since the early 1980s. To be held in Brisbane's Banco court, this particular event will be facilitated by Kay McGrath, the well-known newsreader from Channel 7.
Other panel members include Judge Brendan Butler (Chief Magistrate) and representatives from Queensland Police, the Department of Communities, Legal Aid and the Brisbane Domestic Violence Advocacy Service.
The panel will be presented with a fictional domestic violence scenario and invited to answer questions about the scenario as it progresses.
An audience consisting of secondary school and university students, members of the general public, and delegates from the community/government sector as well as the legal profession will be in attendance.
The Hypothetical will be recorded and posted on YouTube as well as on the Legal Aid Queensland website.
Next week (May 14-20) is Law Week, which coincidentally falls in the middle of Domestic Violence Prevention Month each year.
The Mackay-based CDFVR is part of the Institute for Health and Social Science Research at CQUniversity.