Final 'Cheerio' for Con's Kirkman goes off without a snag
Published on 08 August, 2012
After eight years of service to the Mackay community, music lecturer Kim Kirkman has been farewelled with a special 'Cheerio' concert at the Central Queensland Conservatorium of Music, on CQUniversity Mackay Campus...
He is moving to the Sunshine Coast hinterland to use his harp-playing talents in conjunction with a career move into 'therapeutic music', based at the Domes.
While in Mackay, Kim used his experience as a co-founder and original member of the Ten Tenors to create another Operatic boy band, called Formidable, and even a Burlesque comedy troupe called The Velveteens.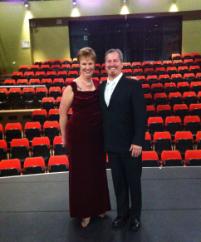 Music lecturer Dr Judith Brown farewells colleague Kim Kirkman, after eight years of service to the campus and community
He helped convince thousands of regional schoolkids to make better food choices through the Mighty Foods series of musicals,and helped make them laugh through the Sing, Cinderella Sing musical.
Kirkman toured Queensland with his wild, modern production of the opera Tosca.
The keen musician was heavily involved in the local arts scene and Mackay Arts Festival. He conducted the Young Chorale, the Choral Society (including the Proms and Messiah performances) and the Carols in the Park and Carols by Candlelight ensembles, and helped local artists record their talents in his recording studio.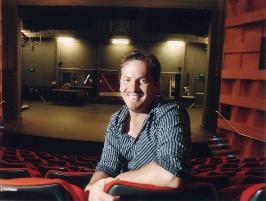 Kim Kirkman pictured in the CQ Conservatorium of Music Theatre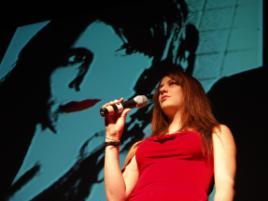 A photo taken during the touring production of 'Tosca'