35 years of great art on display soon in Gladstone
Published on 24 May, 2013
Gladstone residents are invited to a free art exhibition celebrating the 35th anniversary of CQUniversity operations in the harbour city.
Fittingly, the '35x35' exhibition features 35 artworks produced over the past 35 years representing two themes: Visions and Portraits of Australia and Places of Australia.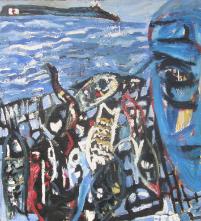 One of the exhibition works - Joe Furlonger Fisherman with Japanese Supertanker on the Horizon 1983 Oil on canvas. Donated through the Australian Government's Cultural Gifts Program by Richard Dunlop, 2013
Visitors are welcome at the exhibition space upstairs in the Leo Zussino Building on Gladstone Campus anytime from 9am to 4.30pm on weekdays from May 31 to June 21.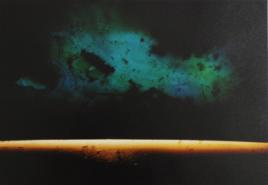 A featured work - Shane Fitzgerald Keppel Sands 2002 Type C photograph. Purchased 2013
--- The 35th Anniversary CQUniversity Art Collection Exhibition has been curated by the University's Art Collection Manager, Sue Smith, who will introduce each of the pieces during a special exhibition evening from 6pm (for a 6.30pm start) on June 18.
Ms Smith said the Visions and Portaits theme features "artworks which seek an understanding of ourselves, others and the activities and world we share".
"Places of Australia features realistic and abstract works which reflect the unique flora, fauna and environments and striking landscapes - tranquil, dynamic and vibrant - of Australia."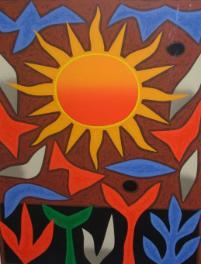 A featured work - John Coburn Sun Music 1989 Colour screenprint. Purchased 1989