Noosa will be the hub for UN's new tourism project
Published on 25 July, 2012
Noosa will be the hub for a new project by the United Nations Environment Program on sustainable tourism.
Based on the Sunshine Coast, CQUniversity Noosa senior lecturer Steve Noakes will lead the international effort to establish a new Asia Pacific Network for Sustainable Tourism (Asia Pacific NEST).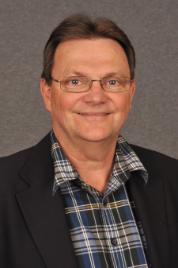 Senior lecturer in Tourism Steve Noakes is now based at Noosa Campus
The Tourism academic has been announced as the winner of a highly competitive international tender from the UNEP's Global Partnership for Sustainable Tourism.
Key partners include all the UN bodies whose activities impact on tourism, international development agencies providing funding and technical assistance, regional bodies and networks, national governments and destinations, civil society bodies at all levels, tourism trade associations and private enterprises supporting projects.
The Asia Pacific NEST will serve as a regional chapter of the Global Partnership for Sustainable Tourism, bringing together leading multi-lateral and bilateral donor agencies, NGOs, industry and academic institutions and networks with a range of United Nations agencies.
The UNEP based its selection of Mr Noakes on the need to hire a specialist consultant on sustainable tourism with a strong knowledge of the Asia Pacific Region.
"Tourism is a major and rapidly growing global activity providing employment in all parts of the world," Mr Noakes said. "It has a special relationship with the environment and local communities that requires careful planning to ensure that negative impacts are minimised and positive opportunities are taken to support local prosperity, biodiversity and cultural heritage".
Noosa Campus Acting Head Professor Mike Horsley welcomed the appointment, saying he is delighted our new academics in tourism management are forging such linkages "to complement our existing engagement with Queensland's first United Nations Educational, Scientific and Cultural Organisation (UNESCO) Biosphere here in the Noosa region".
"Through the engagement of Dr Sue Davis, our Noosa Campus provides the Chair of the Governance Board for the UNESCO Man and Biosphere project which encourages harmony between people and nature for both conservation and sustainable development.
'It's all about being locally relevant, having a regional commitment and showing national and international leadership and eminence," Mr Horsley said.
More details via http://www.globalsustainabletourism.com/ and www.noosabiosphere.org.au