CQ artists encouraged to enter Bayton Award
Published on 07 February, 2012
Central Queensland artists are encouraged to enter the Bayton Award, which is co-sponsored by CQUniversity, in association with the Rockhampton Art Gallery Trust.
The Bayton Award recognises the contribution made by Bishop Bayton* to the acquisition of significant artworks now held in the collection.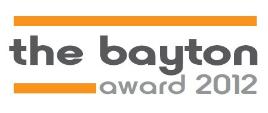 Entries will be displayed between June 1 - August 5 this year. LINK HERE for details on The Bayton Award or email gallery@rrc.qld.gov.au
The Award is a biennial, non-acquisitive prize celebrating the diversity excitement of visual arts in the Central Queensland region. It's open to all media and features $11,500 in total prizes.
The CQUniversity Australia People's Choice Award is valued at $1500. People can vote for their favourite artwork and go into the draw to win $500.
Rockhampton Art Gallery Trust has sponsored the $5000 cash prize (non acquisitive) and $5000 Carnarvon Gorge residency.
The Bayton Award is open to artists residing in the following regions and shires: Rockhampton, Gladstone, Banana, Woorabinda, Central Highlands, Isaac, Barcaldine, Blackall-Tambo, Longreach, Winton, Barcoo, Diamantina and Boulia.
* The Right Reverend John Bayton was installed as Dean of Rockhampton in 1968. also an artist in his own right, he was the Chair of Rockhampton Art Gallery's Art Acquisition Fund in 1975. Together with committee members including then Mayor Rex Pilbeam, Architect Neil McKendrie and Gallery Director Don Taylor, John Bayton was responsible for the purchase of some of Rockhampton Art Gallery's most significant works of art through the Whitlam Government's Contemporary Australian Art for Art Galleries scheme. The purchase included works by Charles Blackman, John Brack, Arthur Boyd, Russell Drysdale, Rupert Bunny and Fred Williams.