New roles in Italian operas for Conservatorium graduate
Published on 19 April, 2012
CQUniversity Music Theatre graduate Paul Tabone is heading to Italy to perform in two operas in Trieste. He's excited to have gained this international opportunity at the age of 24.
Paul is proud of his roots at the CQ Conservatorium of Music at CQUniversity Mackay and has arranged a farewell concert at the CQCM Theatre, from 3pm this Sunday (April 22). Tickets are available at the door.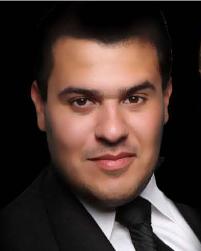 Paul Tabone
The lyric tenor graduated from CQUniversity in 2008. After performing with various large-scale community events nationally, Paul landed the role of a lifetime in Andrew Lloyd Webber's sequel to The Phantom of The Opera called Love Never Dies as the supporting principal role of 'Squelch'.
"Love Never Dies has been like a dream and the biggest rollercoaster of my life so far. I was performing eight shows a week and loving every minute of it," Paul says.
Being in a $9 million dollar Australian production does not happen often, and not only did we make headlines around the world with our show, we also filmed Love Never Dies which was released to over 60 countries internationally. It is distributed by Universal Pictures and released on DVD, Blu-ray and also has limited Cinema screenings internationally also."
Paul has now finished his contract in Love Never Dies in Sydney and has returned home to Ingham for a few weeks before he embarks on the next part of his career journey, leaving Australia on May 9.
"I am very excited to be finally embarking on this journey to fulfill my opera singing aspirations." Paul said. "I am now turning 24 which means that as a lyric tenor, it is time to start getting myself out there on an international scale".