Ulrike's artistic response to PNG now on ABC
Published on 24 April, 2013
CQUniversity Noosa Multimedia tutor Ulrike Sturm has Papua New Guinea on her mind as she strives for her PhD...
LINK HERE for audio from Ulrike's interview with Radio Australia
Ulrike is not only examining the work of PNG artist Mathias Kauage (1944 - 2003) as an insight into the role of contemporary art in PNG. She will also produce a body of creative work, in response to her own experience of spending some of her teenage years living in the highlands of Papua New Guinea.
Some of Ulrike's work will be featured in an exhibition entitled 'True Stories from the Studio: new work from the art faculty of SCIT', showing from April 26 to June 1 at the University of the Sunshine Coast Gallery. Details via 5459 4645 or email gallery@usc.edu.au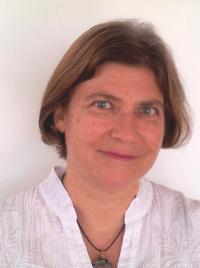 Ulrike Sturm
Born in Berlin, Ulrike arrived in Australia with her family at the age of three and grew up as an Aussie.
"After completing my Bachelor of Visual Arts and Master of Fine Arts at the University of Sydney (Sydney College of the Arts), I chose CQUni for my further studies because I feel strongly that the academic staff here are very encouraging and supportive and I like the feeling of a smaller campus," she says.
"I have lived in Noosa since 2011 and although I sometimes miss the easy access to galleries that you have in big cities, I just love the climate and lifestyle here. I am a casual tutor in Multimedia at CQUni, Noosa campus and I also teach art history and theory at the Sunshine Coast Institute of TAFE, Noosa campus."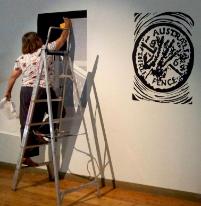 Ulrike's art will feature in an exhibition from April 26 to June 1

Ulrike's art will feature in an exhibition from April 26 to June 1