LitVids competition proves books can be visually exciting too
Published on 22 April, 2013
We all know how exciting it can be to watch a really great movie trailer. But what if you could capture the same level of interest in books?
The LitVids 2.013 Book Trailer competition is happening again for 2013, as part of the popular Whitsunday Voices Youth Literature Festival in Mackay.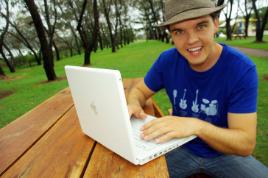 Author Tristan Bancks will be in Mackay to workshop with students. The competition aims to get people interested in reading the book rather than watching the movie by creating a short piece of multimedia which brings the book to life on screen.
LitVids is sponsored by CQUniversity and Mackay Regional Council, and is part of the Whitsunday Voices Youth Literature Festival.
The event will bring noted Young Adult author and book trailer extraordinaire Tristan Bancks to Mackay to present two workshops.
Workshops will be held on Wednesday, May 15 from 5pm to 7.30pm at the Gordon White Library (brain food supplied) and Saturday, May 18 from 10am to 3pm using CQUniversity's multimedia labs.
The full-day workshop will use specialist software available at CQUniversity, with the help of CQUniversity's Head of Multimedia Program, Associate Professor Steven Pace. Attendees will have the opportunity to create and submit their book trailer on the day if they wish.
Bookings are essential for both workshops.
The competition is open to anyone aged between 12 and 19 who is interested in film-making or animation or multimedia in general and would like to go into the running to win some cash.
LitVids 2.013 winners will be announced during the launch of the Whitsunday Voices Youth Literature Festival on Wednesday, July 17 at Whitsunday Anglican School.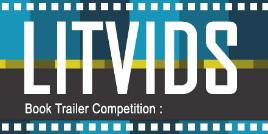 The LitVids 2.013 Book Trailer competition is now open and will close Monday, June 24, 2013.
Download a registration form here. Once the completed form is delivered to your library or school, with parent/guardian signatures if necessary (for under 16s), you will receive your LitVids 2.013 pack with all necessary information and 1GB USB on which to submit your entry.
You can view all of last year's entries here: https://vimeo.com/litvids. 2013 entries will be in the same spot, just under a new album.
Find out more information here http://www.mackay.qld.gov.au/libraries/for_youth/litvids