CQUni accredited to offer specialisations in property degree
Published on 05 July, 2011
CQUniversity has welcomed Australian Property Institute accreditation for a range of specialisations in the Bachelor of Property degree...
Accredited specialisations include funds management, asset management, facilities management, property management and property practitioner.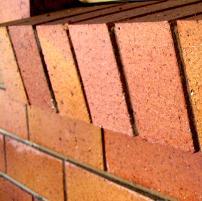 API has confirmed that its board was very impressed with the quality of applications for the new certifications. LINK HERE for details on API's certifications
Associate Professor Kristy Richardson said the accreditation was great news for students wanting to become certified in specific API areas.
The news comes as CQUniversity is planning to host a half-day property conference on the afternoon of Friday, August 12 to provide property valuers, real estate agents and investors with a wealth of information about current trends and changes in policies and in the market place.
Topics include:
- an update on the functions of the Queensland Reconstruction Authority;
- Satutory Valuation Reform in Queensland;
- Educational and Research Support for a Changing Property Profession; and
- an Economic Update.
The Conference will be hosted at Rockhampton Campus from 1pm-5.30pm and will also be accessible via video-conference at campuses in Emerald, Gladstone, Mackay, Bundaberg and Noosa. You can register and pay online via these campus LINKs.
Registration for students is free, while Australian Property Institute members pay $44 and non-members pay $55. For further details contact Kristy Richardson via k.richardson@cqu.edu.au .