CQUni Emerald announced as 'Business of the Month'
Published on 04 September, 2012
The Central Highlands Development Corporation has announced CQUniversity Emerald as 'The Central Highlands Business of the Month' for September, 2012...
CHDC Regional Development Officer, Liana Pennisi said, "the contributions CQUniversity makes across the region at events such as the Central Highlands Multicultural Festival, Careers Expo, Emerald Earth Day celebrations and support to community groups such as ETAN and CHRRUP do not go unnoticed".
LINK HERE for the 'featured business' website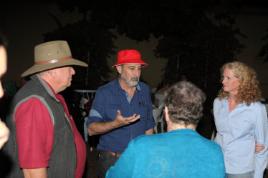 'Earth Day' was just one example of CQUniversity Emerald playing an instrumental role in bringing the community together with celebrity guest presenter, Don Burke
The CHDC website goes on to say: "CQUniversity has a strong and vibrant presence in the Central Highlands Queensland region and has one of the largest and fastest-growing footprints of any university in Australia. The University prides itself on being one of the nation's most inclusive universities, offering higher education to many who would not otherwise have the opportunity to experience it."
"As one of Australia's most engaged universities (it is) proud of ... close connections with the communities it serves, and with those further afield.

"With plans to revolutionise its research output and to become Queensland's first dual sector university, offering both vocational education and training alongside higher education, CQUniversity stands at the forefront of innovation, energy and enthusiasm."
CQUniversity Emerald Learning Centre's Operations and Project Manager, Gai Sypher said, "profiling the whole of the University is my main focus for the Emerald Learning Centre and this is a very positive indicator that this is already happening in the region".
* ETAN is the Employment Training Advisory Network and CHRRUP is the Central Highlands Regional Resources Use Planning Cooperative.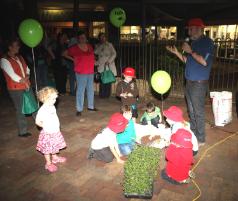 LINK for a larger 'Earth Day' image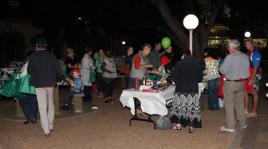 LINK for a larger 'Earth Day' image