Boosting creativity skills of Masters coursework students
Published on 20 June, 2013
A CQUniversity academic has a lead role on a new project aiming to give coursework masters students access to a 'creativity skills' MOOC (Massive Open Online Course)...
Professor Donna Brien is a chief investigator for a $50,000 seed project grant funded by Australia's Office for Learning and Teaching (OLT).
She says that while only a proportion of the funding will come directly to CQUniversity, "we are trialling what we hope is a killer idea for next year's full proposals round".
This will be the fourth 'Learning and Teaching' grant that Professor Brien has held as chief investigator. All these grants (previously funded by the Australian Learning and Teaching Council and Carrick Institute) explore aspects of creativity development and directly feed into Professor Brien's postgraduate teaching in the creative industries discipline area.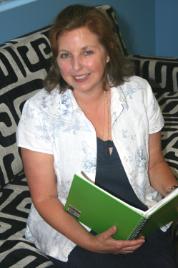 Professor Donna Brien
This includes creative project work in the Graduate Certificate of Creative Industries, and Masters and PhD theses by creative project and exegesis (interpretation), all of which are taught out of CQUniversity Noosa Campus and externally.
Professor Brien, who heads the Creative and Performing Arts Research Special Interest Group of the Learning and Teaching Education Research Centre (LTERC), says that this project will not only provide cutting-edge insights to improve postgraduate learning and teaching at CQUniversity. It will also generate some paid research experience for LTERC postgraduate students working in the creative industries area.
LINK HERE for the Learning and Teaching Education Research Centre OR HERE for more on the Creative Industries and Creative Enterprise programs.