Welcome to UniNews on the Web
Published on 25 January, 2002
Welcome to the new-look UniNews – CQU's online newsletter, published by CQU Community Relations on behalf of the University. UniNews has been transformed from a standard e-mail message into an attractive, reader-friendly web-based newsletter.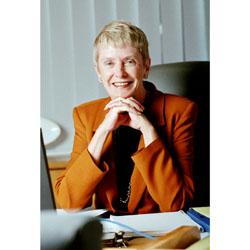 As CQU's main news service, UniNews will cover University issues relating to staff, students, research, international and community events. We are also interested in the activities of our various alliance organisations.
Community Relations will evaluate this service as a 'pilot' for the next six months, so readers will have time to suggest improvements. Ideas for stories, regular features or websites of interest can also be included.
All your favourite sections have been retained including classified advertisements and CQU events. And now event details and classified ads can be added online, quickly and easily.
UniNews is updated throughout the week and a reminder e-mail each week promotes the site link. The new, more professional look also opens up the possibility of using UniNews as an external information and promotional tool. The long-term aim is to promote examples of (and opportunities for) engagement between CQU staff, students and all our campus communities.
UniNews was developed with the help of the Division of Teaching and Learning Services' Multimedia Development Centre.
Professor Glenice Hancock, Vice-Chancellor and President