Graduating engineers face future with confidence
Published on 17 June, 2013
Forty-four engineering students who are nearing graduation converged on CQUniversity Rockhampton Campus today for their final presentations and poster displays...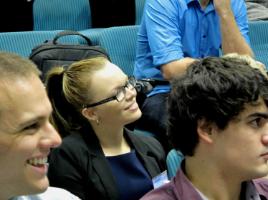 Electrical Engineering student Katie Buttery enjoys the Graduating Engineers Conference
They are able to face the future with confidence since many have already been snapped up by employers, even before completing their degrees.
The annual GEConTM event enables students to reflect on real-world projects ranging across the fields of transport, energy, mining and resources, sustainability and infrastructure.
Major government departments and private companies have co-supervised technical aspects of the projects. Some of the research is 'commercial-in-confidence'.
Dean of Engineering & Technology Professor Euan Lindsay opened the conference, noting that students are treated as 'student engineers' from day one so their transition to become fully-fledged professionals should not be too abrupt.
"It's good to see so many of you in suits and ties and closed-in shoes," he quipped.
Engineering Sustainability guru and former Engineers Australia National President David Hood was the after dinner speaker at the GECON dinner. He gave an impassioned speech on the topic of climate change, and our responsibilities for preventing and reversing the climate crisis. Mr Hood's talk was compelling and built upon strong data, and certainly had an impact upon a number of the graduating engineers present.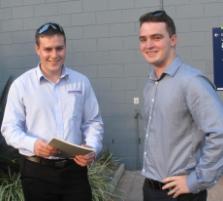 Brendan Harms and Mark Wilcock discuss their presentations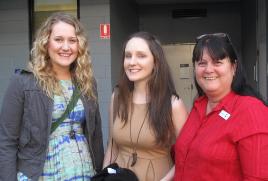 Conference organiser Shelley Fawcett (right) welcomes graduating engineer Katherine Grigg (centre) and fourth-year student Madona Jones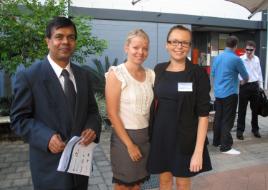 Dr Nirmal Mandal chats with Cassie-Lee Clayton and Katie Buttery, who both have secured jobs with AngloAmerican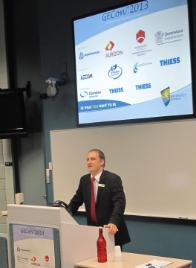 Prof Euan Lindsay opens the conference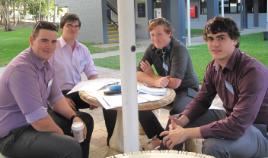 L-R Josh Ward, Ben Crowley, Brodie Beckmann and Sam Graham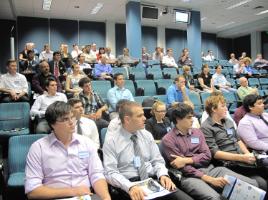 LINK for a larger image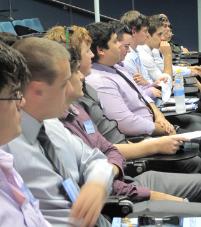 LINK for a larger image