Thanks to Teresa, Emerald students feel supported
Published on 25 March, 2013
CQUniversity students in the Emerald region have benefited greatly from attending academic workshops at the Emerald Learning Centre under the direction of Nursing and Midwifery lecturer Teresa Sander.
"Distance education is often the best option for people who are looking for flexibility," Teresa said, "and we need to ensure all of our students, both internal and distance, can reach their potential by providing academic assistance for them."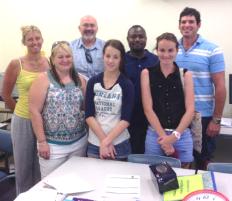 Students gathered at the Emerald Learning Centre for a weekend workshop
The workshops provide advice on referencing and academic writing while providing the chance for students to network with their peers. This helps reduce stress levels and develops a sense of belonging.
Teresa has timetabled the workshops on weekends to allow working students to attend. Whether students have questions regarding course profiles or assessment tasks, the workshops aim to assist them in fulfilling the course requirements.
The workshops have been very well received by students who have attended and have produced some excellent feedback.
"This workshop was excellent and helped me so much. I don't think I would have written my first assessment with such confidence if I hadn't attended this," said Arts student, Melanie Ohl.
Teresa intends to continue running regular workshops at the Emerald Learning Centre for any students who wish to attend.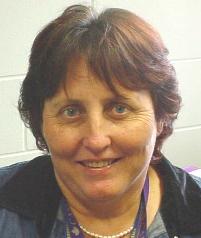 Lecturer Teresa Sander